Established in 2019, the IDHUS Institute is a forward-thinking technology consultancy and think tank based in the vibrant city of Barcelona. We serve as a hub for analysis, research, and studies, exploring the development of cutting-edge technologies and their consequential impact on the growth and advancement of society.
What we do
At the core of our operations is the provision of technology-based consultation services tailored to the development of Smart City solutions. We actively contribute to the evolution of Smart Cities and their technological and social progression within the framework of Industry 4.0. Our offerings include the publication of comprehensive analyses, dossiers, books, and articles that cover diverse aspects of Smart Cities.
Additionally, we extend our expertise in Industry 4.0 technologies through training and consulting services, and we take part in projects focused on the research and development of innovative solutions for urban, social, and economic progress. Our ultimate goal is to facilitate and support the enhancement of quality of life and the overall development of society.
Our mission and objectives
Our mission at the IDHUS Institute is to actively collaborate in the transformation of cities into Smart Cities, enabling them to thrive in a rapidly changing world. We accomplish this by generating ideas and solutions grounded in emerging technologies, such as Blockchain, IoT, Artificial Intelligence, Mobile Communications, VR, and more.
By shaping the strategic trajectories of technological development, we aim to propel our society towards increased knowledge, improved quality of life, groundbreaking scientific discoveries, and transformative social processes. The IDHUS Institute is committed to fostering a better future through the cities we inhabit, continuously reshaping the world we live in for the better.
Our logo and brand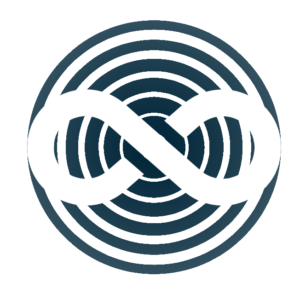 Our logo is a symbol of endless growth. Like each ring of a tree trunk that adds experience, knowledge and wisdom to its evolutionary process each year, the IDHUS shares this philosophy of continuous learning, constant change and growth, always expanding beyond our limits and comfort zone. The infinite of our logo symbolises the desire to go through each process we open, to complete the cycle of experience it brings us, to return to the centre and begin again.